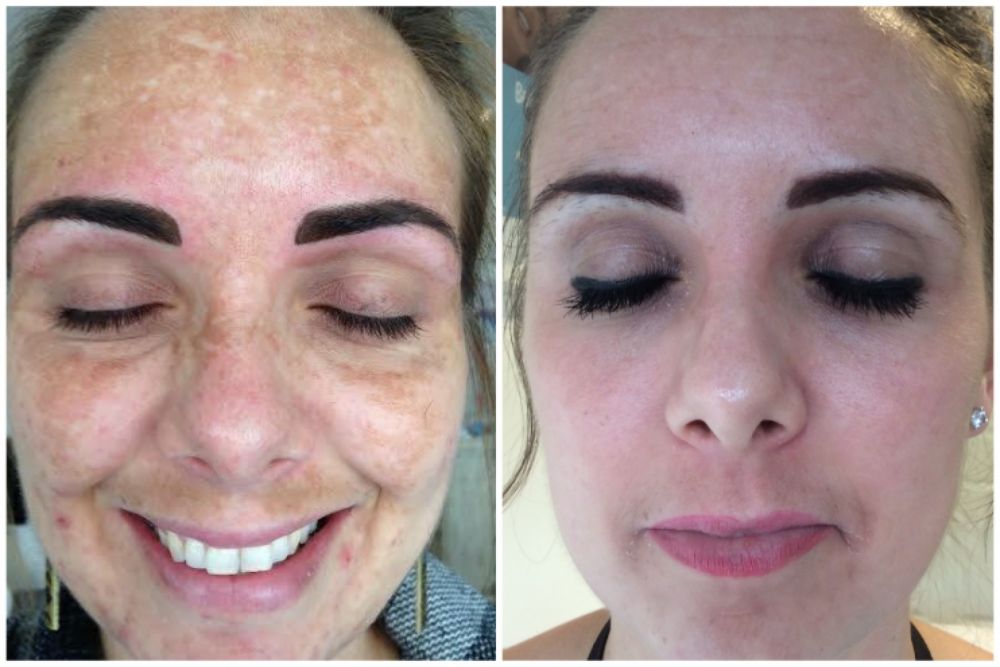 Cosmelan - Finally, a solution for those who suffer with Melasma and post Inflammatory HyperPigmentation. Read more to find out about this amazing treatment and its results!
Cosmelan® by mesoestetic: the most effective depigmentation treatment
The cosmetic medicine company's top treatment is currently the most widely sold skin whitening treatment in the world
Dark spots (accumulation of melanin) are a common beauty problem. They are caused by a number of factors: genetic predisposition, aging, hormonal changes, etc. This skin disorder mostly affects women for various reasons, such as pregnancy, menopause, physical changes, and endocrine disorders.
Another common cause of dark spots is exposure to the sun's UV radiation. This exposure leads to the formation of new dark patches on the skin and to the worsening of already existing ones. The sun is the leading cause of the dreaded brown spots. However, dermatologists agree that skin damage is not only caused by excessive sun tanning as generally believed, the main source of damage is daily exposure to sunlight.
mesoestetic®, a leading specialist in cosmetic medicine, offers an anti-spot treatment that has become a world standard in the field of dermatology thanks to its effectiveness and reliability and now Luciderm Aesthetics can offer it to you!
Melasma is a condition that we see a large number of people, particularly women, suffering with and a long term solution is hard to find.
How does it work?
The Cosmelan® method acts on the cells that are responsible for skin pigmentation, inhibiting melanin production in hyperpigmented areas and thereby removing or lightening unsightly blemishes and spots.
The treatment procedure may last from 6 to 9 months and has two steps: the professional treatment in the aesthetic premises (first step) and the at-home care treatment (second step).
It features a highly effective formula that blocks the main steps in the melanin synthesis pathway.
Results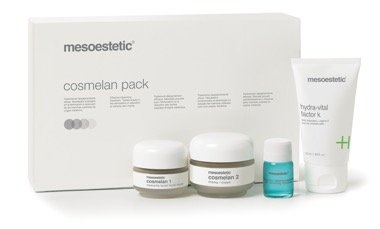 After the first or second week of treatment with Cosmelan®, the appearance of the skin is visibly improved. The spots are lighter and less noticeable while the skin looks younger and glows with a new radiance.
The treatment had an effectiveness rate of 95% in 99% of the cases of skin spots and hyperpigmentation.