Dermapen
Dermapen is the original and best form of micro needling available. It is an automated-micro needling therapy system that vertically pierces the skin to naturally stimulate collagen and elastin with minimal epidermal damage. This enhances rejuvenation results and is far safer for the client because there is much less epidermal damage.
The Dermapen's automatic vibrating function increases the effectiveness of treatment by increasing absorption of products, while reducing pain and discomfort.
The Dermapen is just as effective and can be used in combination with fractional lasers, IPL, and chemical peels.
What can the DermaPen be used for?
Lip wrinkles
Skin Texture / Tone
Pore appearance
Increase product absorption
Superficial facial wrinkles
Skin texture on the neck
Acne Scarring / Trauma Scarring
Melasma and Pigmentation
Rosacea
Textural improvements to chest
Stretch marks
** Treatment on the face is the primary location, but skin needling can successfully be used on any area of the body.
Please see below for vidoes of the treatment.

Services available at our Stokesley clinic
To book a consultation please click here.
How does skin needling work?
The premise is simple – create a small wound and the skin will respond with collagen production and new skin cells. Depending on the depth of the needle penetration, the DermaPen can offer skin rejuvenation levels from the simple enhancement of product absorption to the clinical treatment of scars and wrinkles.
How many treatments are recommended for rejuvenation, acne scarring and stretch marks? (General guide)
Rejuvenation: 4-6 treatment (4 weeks apart)
Acne scarring: 6 treatments (6 weeks apart)
Stretch marks: 4-8 treatments (4-6 weeks apart)
How deep does the DermaPen go?
From very superficial penetration to deep dermal penetration, the professional applications have a wide range of potential to improve and correct skin problems without the use of lasers. Penetration ranges begin at cosmetic depth of 0.25mm to clinical treatment depths up to 2.5mm.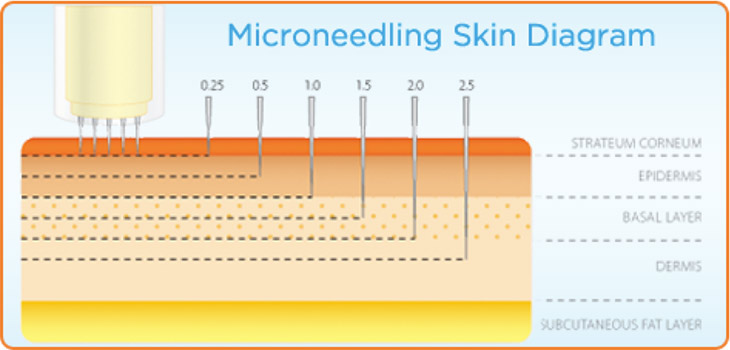 Light penetration opens the skin long enough for the introduction of specific treatment serums. Since most product molecules are too large to cross the skin barrier, they can only be minimally effective. The DermaPen opens the skin for a few minutes and this allows a huge increase of product penetration – your product ingredients can then reach beneath the surface where they will do the most good. Treatment serums can be selected for skin lightening, hydration, texture and pore tightening.
Mid penetration depths can have a very positive impact on superficial sun damage and light scarring to improve skin texture and tone and a visible improvement in pore size appearance.
Deeper levels of penetration can improve acne scars, burn scars, stretch marks and tighten skin and soften wrinkles.
DermaPen reduces the risk of post treatment pigmentation that is more prevalent with laser heat for ethnic skin (Patients will still need to use sun protection and avoid heat exposure while in the recovery phase.
Depending on the treatment goal, you can expect to see results immediately for product introduction benefit to 4 to 6 months for scarring.
Is skin needling painful?
Superficial treatment levels are very tolerable with nothing more than topical numbing gel (the lightest application requires no numbing at all) applied prior to the treatment.
What about Downtime?
Day 1: Erythema and red appearance and severity will depend upon how aggressive the treatment was performed.
Day 2: A red hue or pink hue persists like a moderate sunburn. Swelling may be more noticeable on the second day.
Day 3: Skin can be pink or normal color. Swelling subsides.
How many treatments a year can I have? I understand it's every 4-6 weeks between treatments?
A course of 4-8 per year on average. As Dermapen results are essentially permanent; it is not like a treatment where it must be on-going.
How soon after filler injections can I have a Dermapen treatment?
It's recommended to leave at least 4 days after filler injections so that any post treatment bruising from the fillers can settle.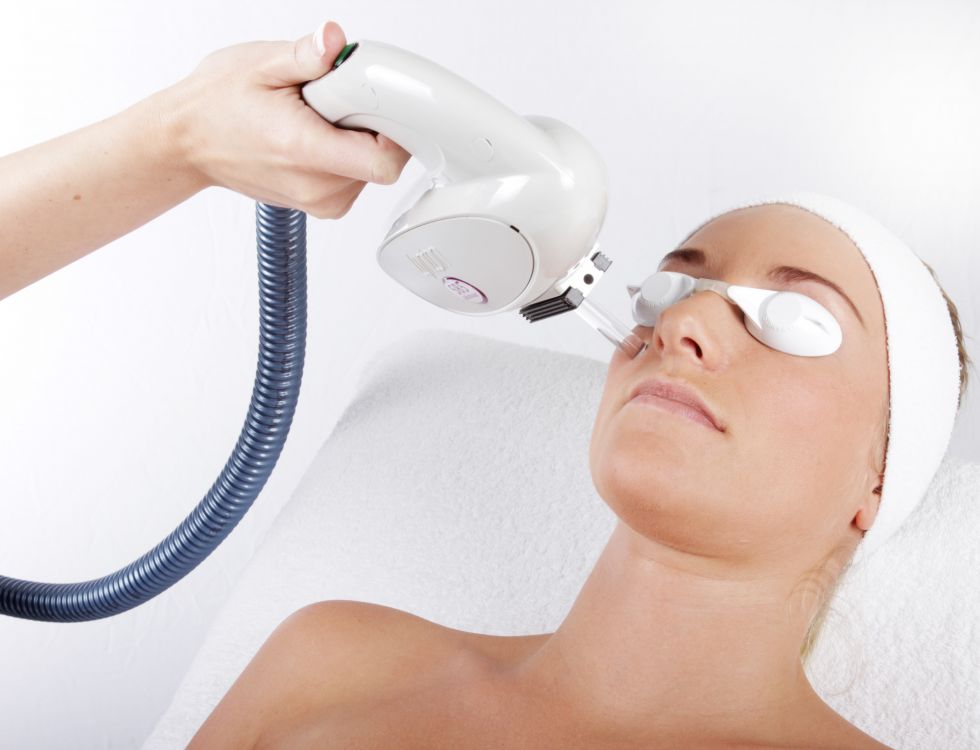 Our extensive training and range of technologies means that we can offer you the very best unbiased advice on which treatment to select. Here at Luciderm we offer a range of Laser and IPL options to suit many concerns on all skin types. We have chosen the Lumina medical grade combined IPL and laser platform which is used in hospitals and dermatolog...