Chemical Peels
Luciderm Aesthetics can offer you the very best in Chemical Peels. With a wide range of pharmaceutical products to suit your needs, you really are spoilt for choice! We are proud stockists of Mesoestetic, a leading company in the medical-aesthetic sector thanks to the companies constant efforts in research, development and innovation. Check out our range of peels here.
WHICH PEEL IS RIGHT FOR ME?
When you book a consultation with your therapist, they will speak with you about your concerns and advise you of the best course of action to allow you to acheive the best results. Your therapist will know exactly which peel is for you depending on your concerns and may use a combination of peels for best effect.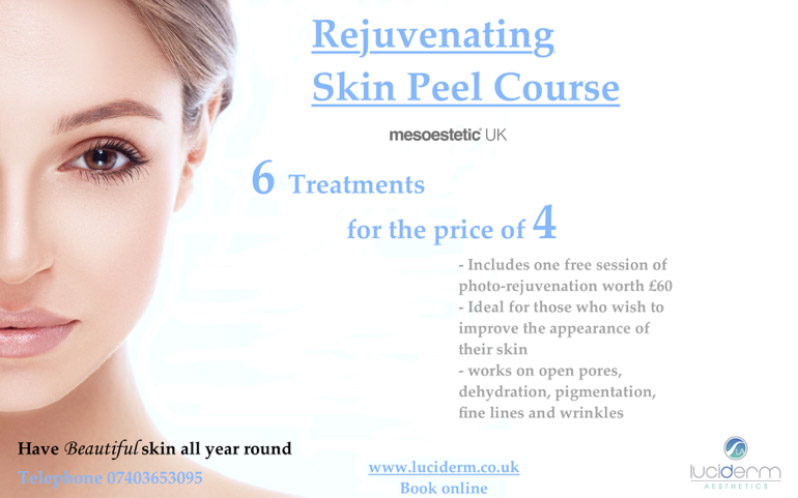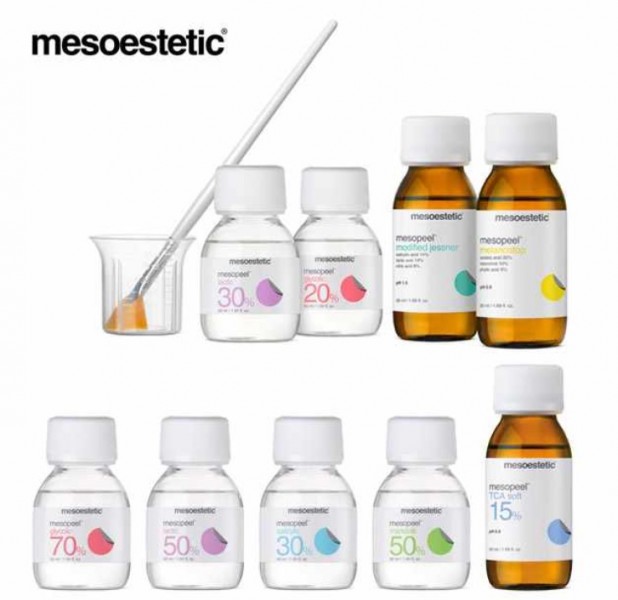 Here is some information on the peels available.
GLYCOLIC PEEL
The most frequestly used of the AHA's (Alpha Hydroxy Acid) and is tolerated by most people. A great peel for exfoliaition and uncovering a younger looking skin. Suitable as an anti-ageing treatment with varying strengths available.
SALICYLIC PEEL
This BHA (Beta Hydroxy Acid) peel is amazing for acne. It helps to reduce the production of oil in the skin thereby helping to reduce the number of spots. Bacteria and inflammation are also controlled due to the chemical properties of the peel. Suitable for dry skins and oily, acne prone skin. Can also be used on dry areas of the body e.g. upper limbs, back, knees and elbows.
Please see below for a video of this treatment
JESSNER PEEL
Using a combination of Salicylic and Lactic acid this is a real all rounder, it is used to treat fine lines and wrinkles, pigmentation, sun damage, acne and uneven skin tone.
TCA PEEL
A stronger peel that can penetrate the deeper layers of the dermis, ideal for anybody with visible signs of ageing
MANDELIC
This peel has antibacterial properties making it ideal for anybody prone to redness (great for Rosacea) it also encourages cell turnover, leaving skin smoother after just one treatment.
MELANOSTOP
Has an antibacterial effect and stops production of new melanin meaning it is great for freckles, sun damage and uneven skin tone.
AZELAN
A fantastic peel for all types of acne, medium acne scars, Post Inflammatory Hyperpigmentation and Rosacea.
LACTIC
An AHA (Alpha Hydroxy Acid) that works by reducing the thickness of the 1st layer of the dermis, stimulating the production of new collagen. It has a natural hydrating effect. Suitable for dull skins, expression lines and superficial wrinkles
We also offer the cosmelan peel, a world leading treatment for people suffering with hyperpigmentation (darkening of the skin) e.g. melasma.
Read - Luciderm Offer World Leading Treatment For Melasma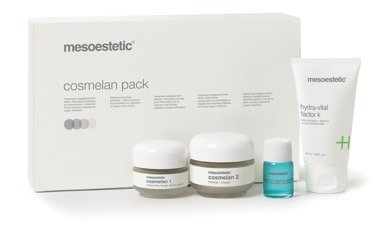 Our range of peels and aftercare products are provided by;

Services available at our Stokesley clinic
To book a consultation please click here.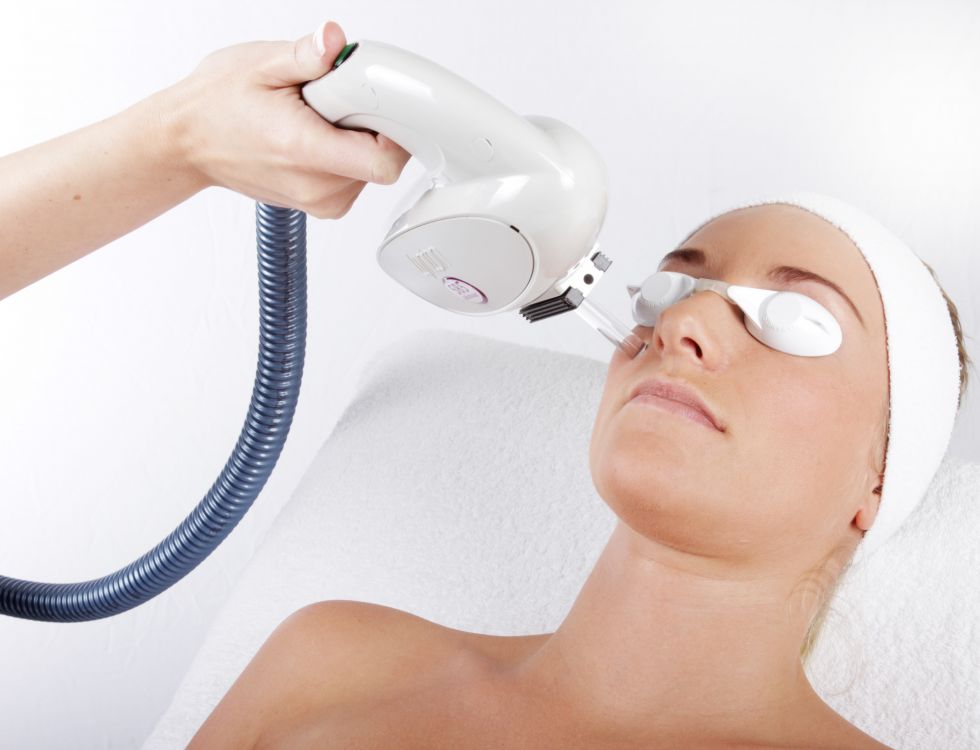 Our extensive training and range of technologies means that we can offer you the very best unbiased advice on which treatment to select. Here at Luciderm we offer a range of Laser and IPL options to suit many concerns on all skin types. We have chosen the Lumina medical grade combined IPL and laser platform which is used in hospitals and dermatolog...