Skin Rejuvenation
Our IPL is fantastic for improving skin tone and texture. Also known as photo-rejevenation, the non-invasive, non-surgical face lift. Enlarged pores, minor pitting and scarring diminish and fade, fine lines and wrinkles are softened and may virtually disappear. The result is an increase in the production of collagen and elastin, giving you a more youthful and fresh appearance.
At Luciderm Aesthetics, we are lucky enough to be able to offer a number of options for skin rejuvenation. Choose from Laser/IPL skin rejuvenation (information provided below), Dermapen, or Chemical peels, depending on your preferences.
Results can be achieved with all treatment options, but you are able to decide depending on your budget and ability to commit to downtime following treatment.
You will be advised upon booking your consultation as to which treatment option or combination of treatments would be most suitable to you.
Suitable for you if you want to:
Improve skin tone and texture
Minimise fine lines and wrinkles
Boost collagen production
Uncover a glowing complexion
Simple, effective and totally safe. Visible results after just a few sessions.
Please see below for a video of the treatment.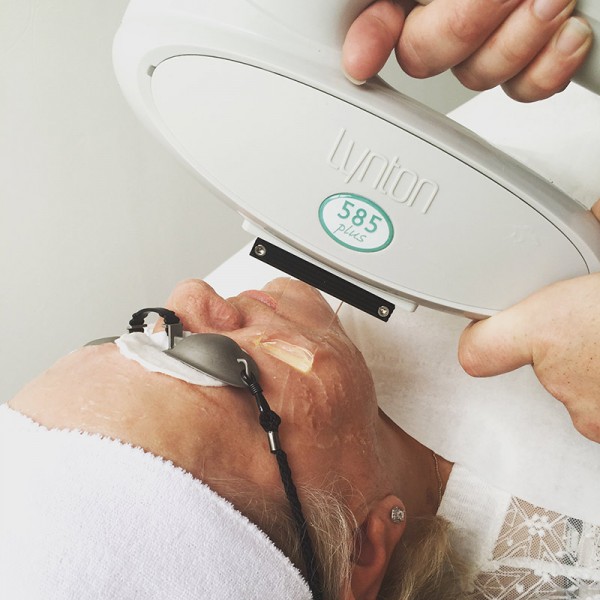 Services available at our Stokesley clinic
To book a consultation please click here.
How does the treatment work?
Our IPL system releases precisely controlled, short pulses of filtered light that stimulate the fibroblast cells within the skin that produce collagen and elastin. In addition, specific lesions such as thread veins, age spots and freckles can be targeted resulting in a more uniform complexion. IPL treatment promotes firmer, more radiant skin, with improved skin tone and texture.
AM I SUITABLE FOR TREATMENT?
Most people are suitable for treatment, except for tanned or dark-skinned individuals.
WHAT RESULTS SHOULD I EXPECT?
In the months following treatment, skin tightening should increase as new collagen is produced within the dermis. Skin will be firmer and more radiant, with enlarged pores and uneven texture and tone reduced.
HOW MANY TREATMENTS WILL I NEED?
Treatments are carried out every 2 to 3 weeks, with a course of up to 6 treatments usually recommended for optimum results although results can be noticed after just 3 sessions. Thereafter, top-up sessions may be performed as required, typically once or twice a year.
HOW DOES THE TREATMENT FEEL?
Treatment sensation varies but is often described as a flick of an elastic band or a quick pin prick. Typically, no anaesthesia is required and most clients describe the mild discomfort as moderate and tolerable.
IS THERE ANY DOWN TIME?
The skin may be quite red and slightly swollen after treatment, but this usually subsides quite quickly. A small blister may form and there can be temporary lightening or darkening of the skin, however, this is rare. You may see a darkening of any pigmented spots before they flake off, leading to a more even skin tone.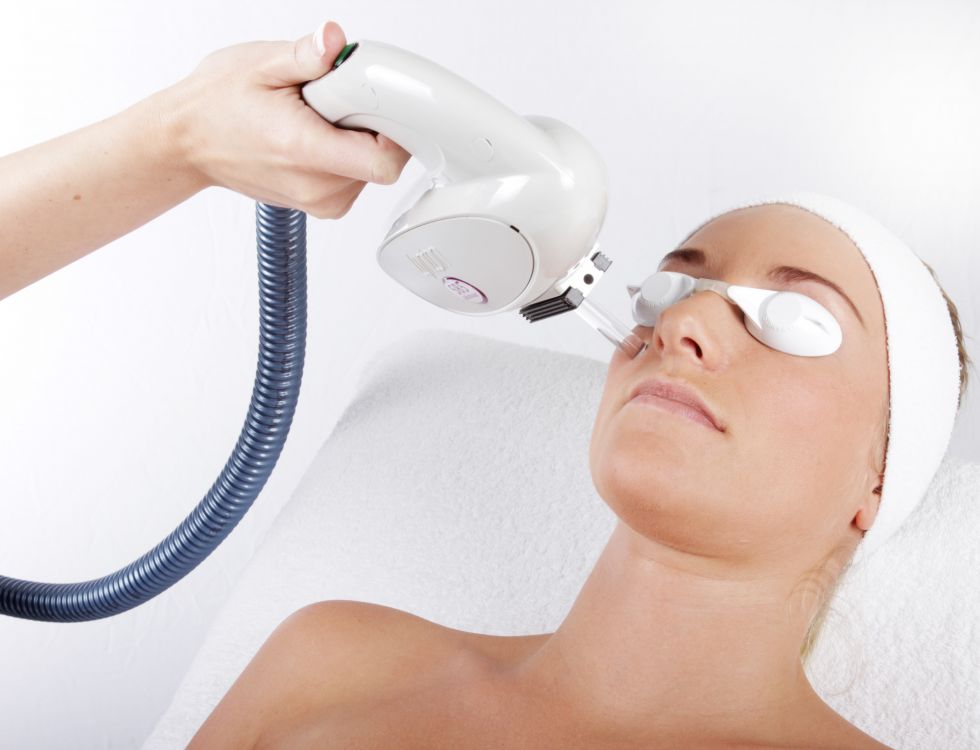 Our extensive training and range of technologies means that we can offer you the very best unbiased advice on which treatment to select. Here at Luciderm we offer a range of Laser and IPL options to suit many concerns on all skin types. We have chosen the Lumina medical grade combined IPL and laser platform which is used in hospitals and dermatolog...